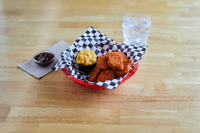 10703720928
Tyson® NAE, Fully Cooked, Whole Grain Breaded Hot 'N Spicy Made With Whole Muscle Boneless Chicken Wings, 0.76 oz.
Tyson Foods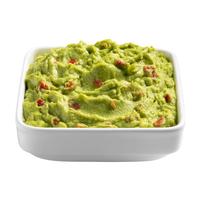 10071179935667
Simplot Harvest Fresh Avocados Extreme Supreme Guacamole, Frozen, 6/3lb
Simplot Food Group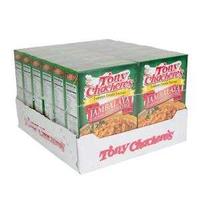 00345
Tony Chachere's Jambalaya Seasoning W/O Rice, 8 Oz.
Tony Chachere's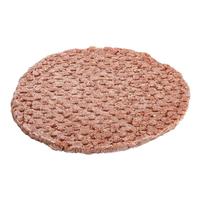 70800533R
Beef Pattie Ground RR SEL 80/20 3-1 Oval BP 10#
Branding Iron Holdings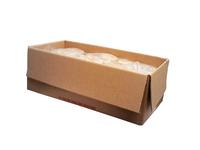 802
English Muffins, Whole Grain White, Sliced, 3.5"
Bake Crafters

104-GB4 [PK]
JobSelect Glove Embossed Poly P/F Med Clear
FoodHandler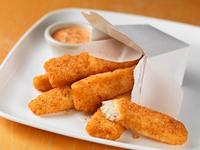 53448
1/20 Lb Whole Grain Oven Ready Potato Breaded Alaska Pollock FishFries 1.3 oz, CN, MSC
High Liner Foods Inc.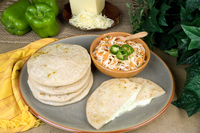 Cheese Pupusas
Del Real Foods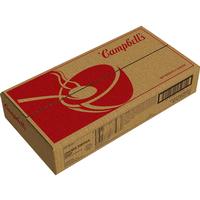 000020304
Campbell's Signature Frozen Ready to Eat Soup Chicken Tortilla Soup, 4 Pound Pouches, 4-Pack
Campbell's Foodservice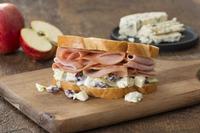 90093901222575
Gordon Food Service 5" Smoked Flat Carving Ham, Water Added, 2/12.2 lb, Random Weight
Smithfield Culinary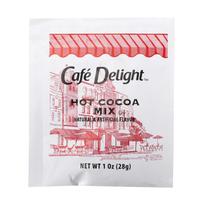 50254
CAFE DELIGHT Hot Cocoa Mix Packets 6/50/1 oz
DYMA Brands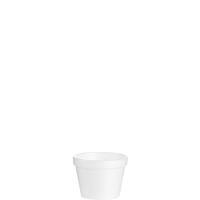 4J6
4 OZ SQUAT SPACE-SAVER FOOD CONTAINER 20/50
Dart Container/Solo Cup Company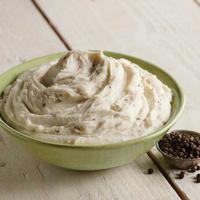 81056
Potato Pearls® Country Style Mashed Potatoes, 480 servings (4 OZ) per case, 12/30.7 oz. pch.
Basic American Foods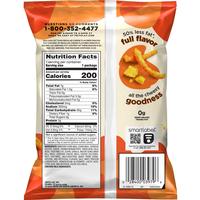 00028400039796
Cheetos Baked Cheese Flavored Snacks Crunchy Cheese Flavored 1 1/2 Oz
PepsiCo, Inc.
40024CTA
Canola Salad Oil Citation No Trans Fat Jug 3/1 Gal
Ventura Foods, LLC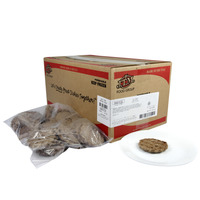 5661CE
CE Small Bf Patty 6 BAGS
J.T.M. Food Group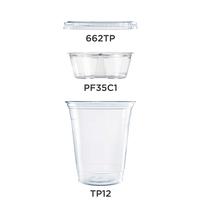 PF35C1CP
3.5 OZ ONE CMPT PARFAIT CMBO PK
Dart Container/Solo Cup Company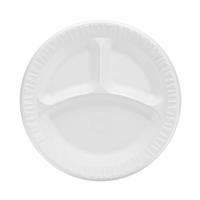 9CPWQR [EA]
9 IN COMPARTMENT PLATE WHITE QUIET CLASSIC 4/125
Dart Container/Solo Cup Company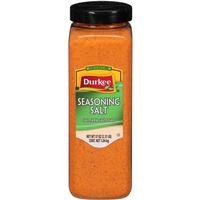 2004018
SEASONING SALT
B&G Foods, Inc.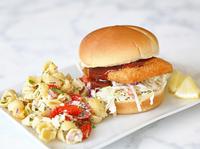 1089146
1/10 Lb Oven Ready Crunchy Breaded Fish Rectangles 3.6 oz, CN
High Liner Foods Inc.