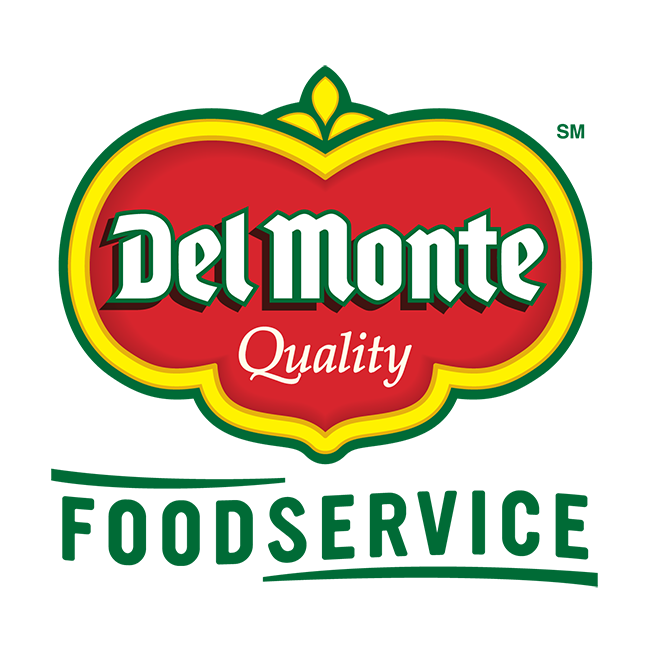 Del Monte Foods is based in San Francisco, California and is the largest producer of canned Fruits and Vegetables in the United States. The company operates production facilities and distribution centers in 14 states.
Del Monte Foodservice markets a variety of Value Added and Commodity Fruit and Tomato products under the following brands: Del Monte, Contadina Deluxe, and Contadina. In addition, Distributor labeled products and custom products are sold throughout the United States. Our products are picked and packed at the peak of ripeness.
Contadina Deluxe Sauces - Spaghetti, Pizza & Marinara - are complete, ready to use. They are made with authentic old country recipes, the finest ingredients and premium red-ripe tomatoes.
Del Monte Brand History - While the Del Monte brand traces back to Gold Rush California, Del Monte Foods was founded in San Francisco in 1916. Called California Packing Corporation at the time, the company processed a broad selection of high quality canned fruits, vegetables and seafood. A leader in innovation from the start, Del Monte was the first canner to offer such a broad line of California processed foods to the entire nation, and the first to advertise it nationally. It pioneered and continues to develop leading-edge agricultural techniques and food safety systems. The company was the first national food processor to carry nutrition information on its labels, and it is recognized today as a leader in promoting sound environmental policies and practices. Dedication to quality, commitment to consumers, and a focus on innovation are deeply imbedded in the Del Monte Foods corporate culture.
Contadina Brand History - The Contadina Brand was first established in 1918 after three enterprising Italian immigrant families who could no longer obtain tomato supplies from Italy due to the German blockade during World War I began producing tomato paste. They had founded the Bell Canto Foods canning company in San Jose, California. A Chicago wholesale grocery business that was the Company's distributor and major investor ultimately purchased it in 1933. In 1963 the Carnation Company purchased Contadina and expanded it beyond its northeast regional base. Nestle acquired the Brand in 1985 in conjunction with its purchase of the Carnation Company. Del Monte acquired Contadina Brand canned tomato products in 1997.
Since 1918, Contadina, an Italian word that means "woman of the fields", has consistently maintained the image and Italian heritage that its name has come to symbolize.


Product Categories