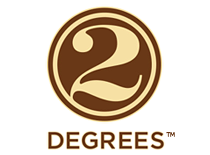 Will Hauser and Lauren Walters, old friends, decided to start a new kind of food company: One that would make healthy, delicious products and help feed hungry children around the world.

Both knew that working to reduce hunger and malnutrition would have a lasting impact on the lives of children around the world. While nonprofits, generous donors, and governments were making a difference, Will and Lauren believed that translating ordinary purchases into donations of meals could have an even greater impact on the lives of children everywhere.

For every bar you buy, we feed a hungry child. That's it. Simple concept, simple business model. Our bars are just as simple too. We took a handful of healthy, gluten free and vegan ingredients, mixed them in a bowl, and shaped them using magic into delicious, nutritious snack bars.

We want to end childhood hunger around the world.
Product Categories