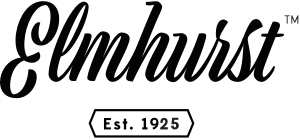 Elmhurst has grown to be one of the largest dairy manufacturers on the East Coast, supplying a metropolitan area of seven million people. Almost a century later, it remains family-owned by Max Schwartz's son, Henry. Recently, Elmhurst made a major shift to lead the plant-based revolution. Elmhurst's minimally processed nutmilks are just as nutritious and pure as its famous conventional milk but with none of the emulsifiers, thickeners, or stabilizers used in other leading brands.

Dr. Cheryl Mitchell was able to unleash the proteins and all of the nutrients in grains, nuts, and seeds using only traditional mechanical and fermentation methods. The end result was the transformation of these plant-based foods into a ready-to-consume, deliciously creamy, natural plant milk having essentially all the nutrients and superior digestibility of the starting material.

Excited by the potential of the nutritional value of milked plants vs. the existing thickened water with added plants for flavor, Henry Schwartz convinced Dr. Mitchell to bring her methods for making these non-dairy milked plants to Western New York where the expertise of Elmhurst in the packaging and distribution of dairy milks could be used to deliver these unique milked plant products throughout the East and beyond.

Elmhurst's innovative plant-based milks include Milked Almonds, Milked Cashews, Milked Hazelnuts, Milked Walnuts, Milked Peanuts, Milked Peanuts with Chocolate, Milked Oats, Milked Brown Rice, Unsweetened Milked Almonds, and Unsweetened Milked Hazelnuts.
Product Categories