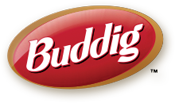 What does it mean to be a family company? We are owned and operated by the Buddig family. We're proud to be entering our fourth generation of family ownership, which is nearly unheard of in today's corporate world. When we call ourselves a family company, we're also talking about your family. We have a proud tradition of innovating to better serve your family with fresh, great tasting, affordable meats. We're not content with meeting USDA standards. Instead, we're guided by a simple principle: Would we serve this to our family?

Buddig and Old Wisconsin have a reputation for high quality, delicious meats and handcrafted sausages. And with a convenient variety of flavors, serving sizes, and cuts, we have the perfect product options available to fit any need. With over 60 years of experience, we've customized solutions for generations of projects, events, and unique needs, and we're ready to help make your next project a huge success!

With a wide range of flavors, varieties, and dietary options, Buddig and Old Wisconsin offer delicious options for everyone: Quality Lunch Meats, Hardwood Smoked, Flame Grilled Chicken, Shelf-Stable Hardwood Smoked Sausages, Gluten-Free, Allergen-Free, No-MSG Added, and Grilling Sausages.

Our hardwood smoked Fast Fuel sausage snack sticks are a shelf-stable source of tasty, on-the-go energy. Available in Beef and Honey Brown Sugar Turkey varieties, they're low in sodium, fat, and sugar, and contain 40 calories or fewer per stick. That means they meet USDA Smart Snack standards, making them perfect for school food programs.
Product Categories