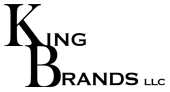 King Brands was formed in 2006 with a mission of producing and marketing innovative products mainly focusing on the beverage segment within the foodservice industry.

Our vision is to become a dominant force in the beverage industry supplying healthcare, schools, airlines, cruise industry, B & I, using new innovative technology.

The company's core values include a strong customer focus, partnership, integrity, creativity, empowerment, and solid financial growth.

King Brands is currently pursuing the foodservice segment in the USA. We are currently supplying healthcare, schools, military, airlines, cruise lines, and other food service related industries.

King Brands products are marketed under the HC Plus brand.
Product Categories