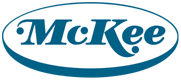 McKee Foods is best known for our line of Little Debbie brand snack cakes. Little Debbie® is America's leading snack cake brand because we provide consumers with quality products of excellent value.
We are a privately held, family-run company with a history of innovation and a deeply held belief in the importance of doing business with integrity. Our founding family, the McKee family, is still actively involved in guiding our overall business direction as well as our day-to-day operations.
Over the years we've grown from a three-person bakery to a group of companies that provides a livelihood for more than 6,000 employees, and has annual sales in excess of $1 billion. Our products are available across the U.S., in Canada, Mexico, and Puerto Rico, and on U.S. military bases around the world. And while we're extremely proud of the Little Debbie brand, which has held Americans' loyalty and trust for so many decades, we're also dedicated to providing new and innovative products that meet our consumers' evolving expectations while maintaining the quality and value McKee Foods Corporation is known for.
Product Categories