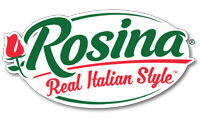 At Rosina Food Products, our Foodservice Division has a simple goal - ensure success for each and every customer. For us, it begins and ends with the customer.

We know quality and consistency are important to you, and the same is true at Rosina. Our oven-baked meatballs are made from premium, quality cuts of meat, fresh whole eggs, imported Pecorino Romano cheese and the perfect blend of Italian spices. It is this choice of ingredients that make Rosina different from the rest.

Our IQF Pasta is made from the same high quality meats, cheese, eggs and flour that you buy for your scratch prepared recipes. All Rosina pasta products are pre-cooked and individually frozen to provide for quick labor-saving preparation. Our product offering includes Ravioli,Stuffed Shells, Tortellini, Manicotti, Specialty Pasta and Pasta Sheets. With this variety, we're confident we can help you find the perfect meal solution.

Product Categories