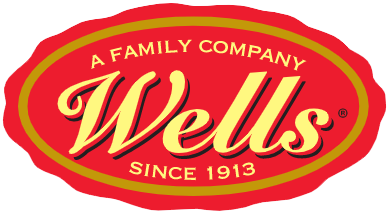 Wells has built a legacy on sharing the joy of ice cream. From that, we've grown to be the largest privately held family-owned ice cream and frozen treat manufacturer in the United States. For us, that means we're continuously adapting to a changing industry and times while staying true to what our founders started in 1913. For you, it means you're consistently getting the best quality, flavor, and experience possible. Wells' commitment to the community and quality consistently sets it apart and has helped it grow from its headquarters in the Ice Cream Capital of the World to grocery stores and foodservice settings throughout the nation.

Wells is cited by industry experts as one of the most technically advanced in the industry. Our ice cream manufacturing plants have earned a Level-3 Certification, the highest level, from the Safe Quality Food Institute. We believe that it's not just what we do but how we do it that sets us apart. Without our dedicated employees, we wouldn't be able to do any of it.

Wells has grown over the years, expanding from its signature Blue Bunny Ice Cream. Our brands now include Blue Ribbon Classics, Chilly Cow, and The Original Bomb Pop. Wells also manufactures the licensed brands Sorbabes Gourmet Sorbet and Weight Watchers Frozen Novelties. Our best-in-class novelties offer something for everyone, helping us share the love of ice cream while staying committed to quality.