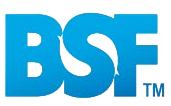 We carry the largest, most diversified seafood inventory in the Southeast. We know our customer's needs because we've developed a close relationship with our customers. We're on top of new items, species of seafood, and procedures which help us maintain our position as a leader in the seafood industry.
Our buying power allows us to give you quality products at extremely competitive prices. Our suppliers provide us with excellent service, which makes it possible for us to better serve you. With our vast seafood selection, Beaver Street Fisheries is certain to have the product you want.
With stock in warehouses all around the country, we can provide quick, personal service and can respond to unusual or difficult situations. We have the people we need to perform the job. At Beaver Street Fisheries, we have over 500 years seafood experience on our sales force of men and and women fully qualified to respond to any product or technical questions.
We constantly train our personnel to keep them abreast of the latest products and technological advances in the industry. Expenses are kept under tight control so we can pass any savings on to our customers. Beaver Street Fisheries not only has the diversity of products, but the determination to satisfy your every need. All of Beaver Street Fisheries' employees are trained to go the extra mile.
Product Categories