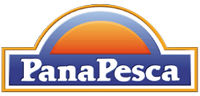 PanaPesca USA Corp. is a member of the Italian-based PanaPesca Group.
With over 600 employees worldwide, we maintain factory trawlers, processing plants and offices in Argentina, Chile, Uruguay, Italy, Morocco, Thailand, India and the United States.
Each year, approximately 175 million pounds of seafood is processed into 4,500 different products that reach some 6,000 customers worldwide.
These needs are researched and integrated into real solutions that put us on the leading edge of seafood innovation.
Product Categories