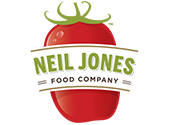 San Benito Foods was originally founded on the underlying values of Quality and Service...and we think the same way today! In fact, we think of San Benito as "An Original American Tomato Company." Our San Benito brand has been a recognized label offering quality tomato products since 1915.

At Toma-Tek, another of our tomato companies, we explore the future with pouched products, and new ways of doing things...with Quality and Service again being the driving doctrine. Our freshly packed "Old California" products are expanding the borders of Service to our customers by providing restaurant operational and financial efficiencies.

In the Northwest, our Northwest Packing Company, founded in 1941, has been providing fruits and concentrates under the "Oregon Trail" label both domestically and internationally for over 60 years.

We like to think the longevity of our company effects customer confidence and approval...the best way for you to understand what we're all about is...give us a call...sample our products...get to know us...visit our operations...and after you've done so, compare our products with our competition ...Cut the Can!
Product Categories