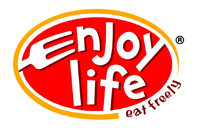 At Enjoy Life Foods, our whole business is focused on providing foods that are not only safe, but taste great too. That's why all of our foods are specially made to be gluten-free and free from the eight most common allergens. Whether you have celiac disease, are lactose-intolerant, or are allergic or sensitive to soy, egg or almost anything else, you can savor our products without worry. Our goal is to make delicious products that just about everyone can EAT FREELY.

None of our products contain genetically modified organisms (GMO). 46 products are verified by the Non-GMO Project with more in review - that's more than any gluten-free packaged products brand out there.

One way to eat freely is to know exactly what's in your food. That's why our products contain no artificial anything and instead contain delicious natural ingredients like quinoa, buckwheat, and honey.
Product Categories