Match Light Briquets 6/4lb
Kingsford Match Light Charcoal Briquettes ignites without the need to add lighter fluid. Each charcoal briquette contains just the right amount of lighter fluid and features Sure Fire Grooves which have more edges for faster lighting, so you can quickly light the grill with just a match. These charcoal briquettes light instantly every time when used as directed and you will be ready to cook on in about 10 minutes. Like Kingsford Original Charcoal, these charcoal briquettes are made with high quality ingredients to ensure long-burning performance and real wood to deliver an authentic smoky flavor. Ideal for use in restaurants, cafeterias and other food service facilities. Add Kingsford Match Light Charcoal to your barbecue supplies to ensure each cookout is delicious.
| | |
| --- | --- |
| MFR SKU: | 32096 |
| GTIN: | 10044600320967 |
| Pack Size: | 6 / 4 LB |
Product information last updated from MFR GS1 feed 01/29/2019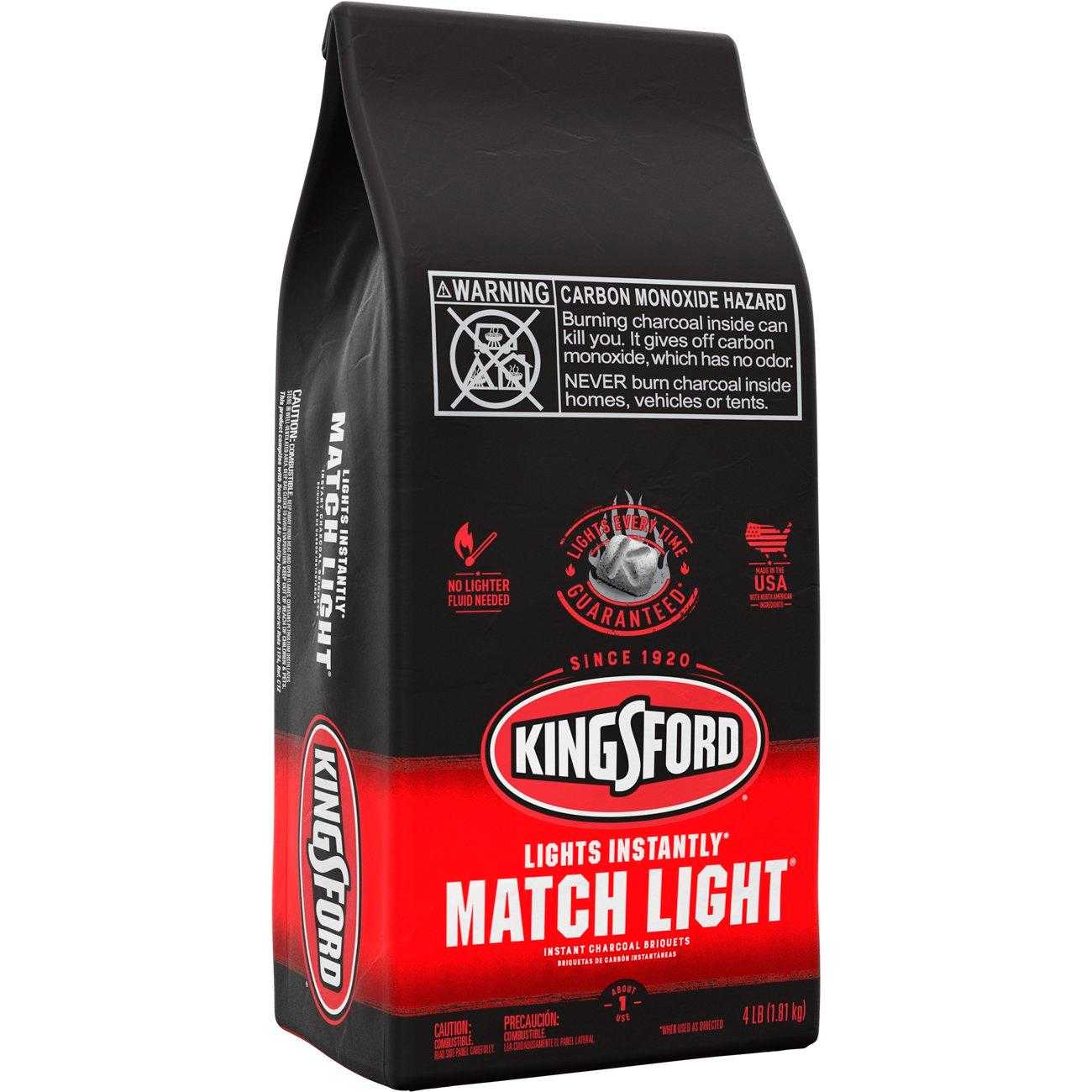 Handle in accordance with good industrial hygiene and safety practice. Avoid contact with skin, eyes or clothing. Store locked up. Keep away from open flames, hot surfaces and sources of ignition.
| | |
| --- | --- |
| Shelf Life: | 999 Days |
| | |
| Gross Weight: | 25.8000 LB |
| Net Weight: | 24.0000 LB |
| Master Cube: | 0.95 CF |